All 7 Week Days -- 12:01 AM - 11:59 PM
Meet the Voices of WJZA Smooth Jazz 101.1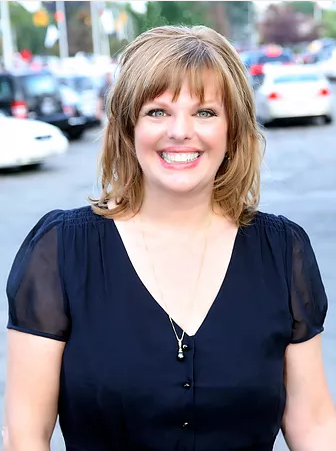 Sandy Kovach
(4am-6am)
Sandy Kovach's cheerful voice has been referred to as "vocal sunshine" and combined with her love for music, information and people; she's your perfect wake up companion! A number one rated drive time host in Detroit for many years, Sandy loves really connecting with her listening audience.
A noted voice actress, Sandy can be heard on national commercials, internet videos, in-store audio and more- including a recurring role as the voice of Detroit Public Television. A social media enthusiast and blogger, Sandy also tries to share motivation and inspiration through this exciting medium.
………………

Allen Kepler
(6am-10am)
Allen Kepler has been advising radio station management, musicians and talent for the past 25 years.  His scope of influence has spanned over a dozen countries around the world and nearly all media markets in the United States.  Kepler serves as an advisor, consultant, talent coach, strategist, researcher and visionary for highly successful professionals across various media platforms.
Kepler has created radio shows like The Smooth Jazz Top 20 Countdown, Smooth Weekend, and the 24 hour radio format "Smooth Jazz Network."
………………

Miranda Wilson
(10am-3pm)
There may be no bigger fan of smooth jazz music than Miranda Wilson. Her passion for the songs and artists she plays fuels every word and thought she shares with the listeners working right alongside her.
Miranda's a native of the Bay Area who joined smooth jazz KKSF in San Francisco fifteen years ago. Miranda's been honored by the American Women in Radio and Television association with a 2005 citation for Best Midday Host. She's also a successful voiceover artist whose biggest role to date is as the voice of Rene Santz in the CD-ROM version of "Where In The World Is Carmen Sandiego?
………………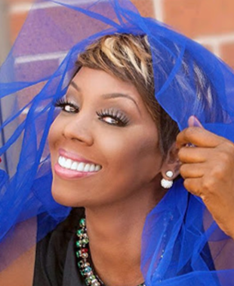 Rene Miller
(3pm-7pm)
Rene has been a leading voice in the Atlanta market as a Jazz, R&B and Adult Contemporary talent and host. She has worked with WAOK-1380, WCLK-91.9, Jazz Flavors 104.1 WJZF, Smooth Jazz 107.5 and the nighttime host for Majic After Dark for Radio One's WAMJ- Majic 107.5/97.5.
Currently, Rene can be seen daily on the ABC affiliate WSB-Channel 2 as the Mid-day Lottery Host for the Georgia Lottery Corporation; a position she has held for 25 years. Rene has clearly set a standard of excellence through the longevity of her career and the accolades she has received. As the voice, Rene has voiced two nationally syndicated programs, "Girl Talk", "Jazz Talks" and most recently, The J Spot with Rene Miller.
………………

Maria Lopez
(7pm-12am)
Evenings with Maria Lopez is the best way to unwind after your day. Maria Lopez sets the mood and takes you on a smooth and silky journey with sultry and smooth music all night long!
Maria has now been gracing radio airwaves for over 20 years, from her first on air position as a newscaster in San Francisco, to her current showcase on the Smooth Jazz Network®. In past years, Maria has been nominated for Smooth Jazz Personality of the Year by the premiere radio trade publication, Radio & Records.
………………