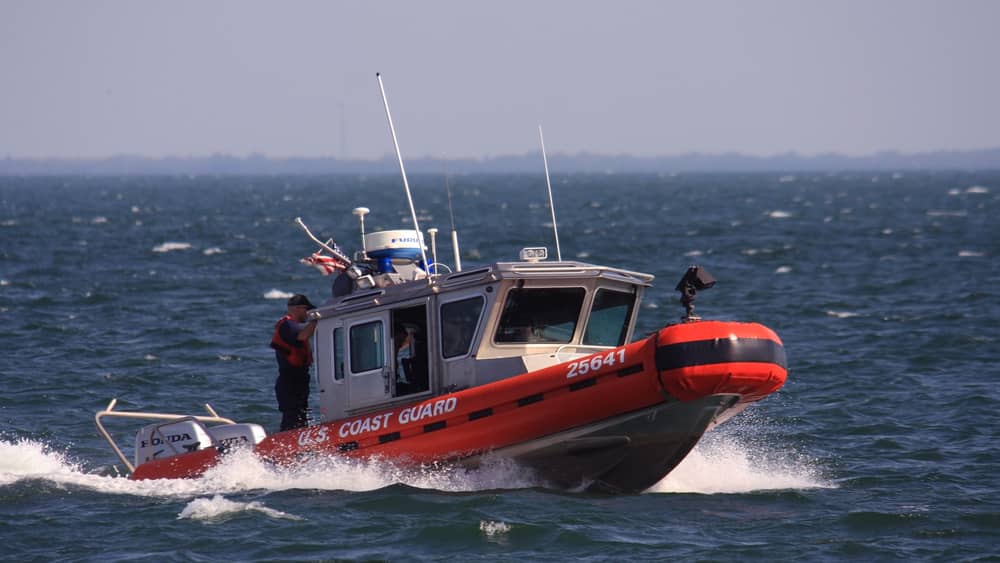 One body has been recovered as a search continued Wednesday for 38 other passengers on a boat that capsized in the northern Straits of Florida.  The boat, carrying 40 people, left the Bahamas in a suspected human smuggling attempt, the U.S. Coast Guard said.  Officials say that a man was found clinging to the overturned hull of the boat Tuesday morning.
During a news conference Wednesday morning, a U.S. Coast Guard official said search and rescue crews are in a race against time to find any survivors. Capt. Jo-Ann F. Burdian said that finding the other migrants alive is their highest priority: "It is dire. The longer they remain in the water … exposed to the marine environment … with every moment that passes, it becomes much more dire and more unlikely that survivors will be found." 
The 25-foot capsized boat was discovered around 8 a.m. on Tuesday roughly 40 miles east of Florida's Fort Pierce Inlet. A commercial tug-in barge operator radioed in that one survivor was found clinging to the hull of the overturned vessel.   The man said he was part of a group of 40 people who left the island of Bimini in the Bahamas on Saturday evening in what the maritime security agency suspects was a human smuggling operation The man said they capsized shortly thereafter, and none of them were wearing life jackets.
The survivor was brought to a hospital for symptoms of dehydration and sun exposure. Capt. Burdian wouldn't provide more details about him, saying he's now in the custody of the Department of Homeland Security. Burdian said searchers saw indications of more victims, but no more bodies yet. "The aircraft have reported items in the debris field that's consistent with a number of people being on the vessel," she said.
Editorial credit: Joseph M. Arseneau / Shutterstock.com