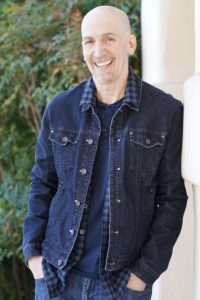 Allen Kepler
A native of Kansas City, Kansas, Allen began playing trumpet at the age of 11.  While in high school, he played in jazz band along side smooth jazz guitarist and Grammy winner Norman Brown.  After receiving music performance scholarships to several universities Allen studied music, radio, television and film at the University of Kansas.
His first professional radio stint came in 1985 with San Diego's Smooth Jazz pioneer, KIFM. Two years later Kepler moved from Southern California to Chicago's WNUA, where he worked on air and in programming before moving to Princeton, New Jersey to join Broadcast Architecture® in the winter of 1990.
By then, Kepler had earned a national reputation for his knowledge of Smooth Jazz. In 1992, Kepler founded BA's now legendary smooth jazz consulting arm, the Smooth Jazz Network™, and began consulting successful radio stations including WQCD New York, KTWV Los Angeles, KYOT in Phoenix, KKSF San Francisco, WJZW Washington DC and WNUA. Kepler also served as director of the company's international programming for Tokyo's JOAV-FM (J-Wave). With BA, Kepler has  personally consulted over 100 smooth jazz stations.
Billboard Magazine writer Ken Tucker described Kepler as "more than a consultant… he's an evangelist for the smooth jazz format". "While radio consultants are involved in any number of aspects of a radio station's programming, it is downright rare to find them helping a station, let alone a format, sell itself to ad agencies."
As creator and host of the SMOOTH JAZZ TOP 20 COUNTDOWN®, Allen continued his life-long relationship with smooth jazz music. Allen shares: "I am grateful that the Smooth Jazz TOP 20 Countdown (now 15 years in) continues to be a weekly treat for  smooth jazz fans.  Kepler also produces and hosts the 'breaking' music show SMOOTH WEEKEND™ and recently launched SMOOTH JAZZ CLASSICS™.
Kepler, is the owner of KEPENT, LLC, specializing in radio network and show production and entertainment management. Allen is also an actor, talent manager, producer, writer; and a member of SAG/AFTRA and the National Academy of Recording Arts & Sciences. He also served on the Executive board for the Guitar Center Music Foundation for several years, promoting the importance of music through education and media initiatives and providing financial and in-kind resources to public schools and other non-profit organizations to make music programs available in the communities they serve.